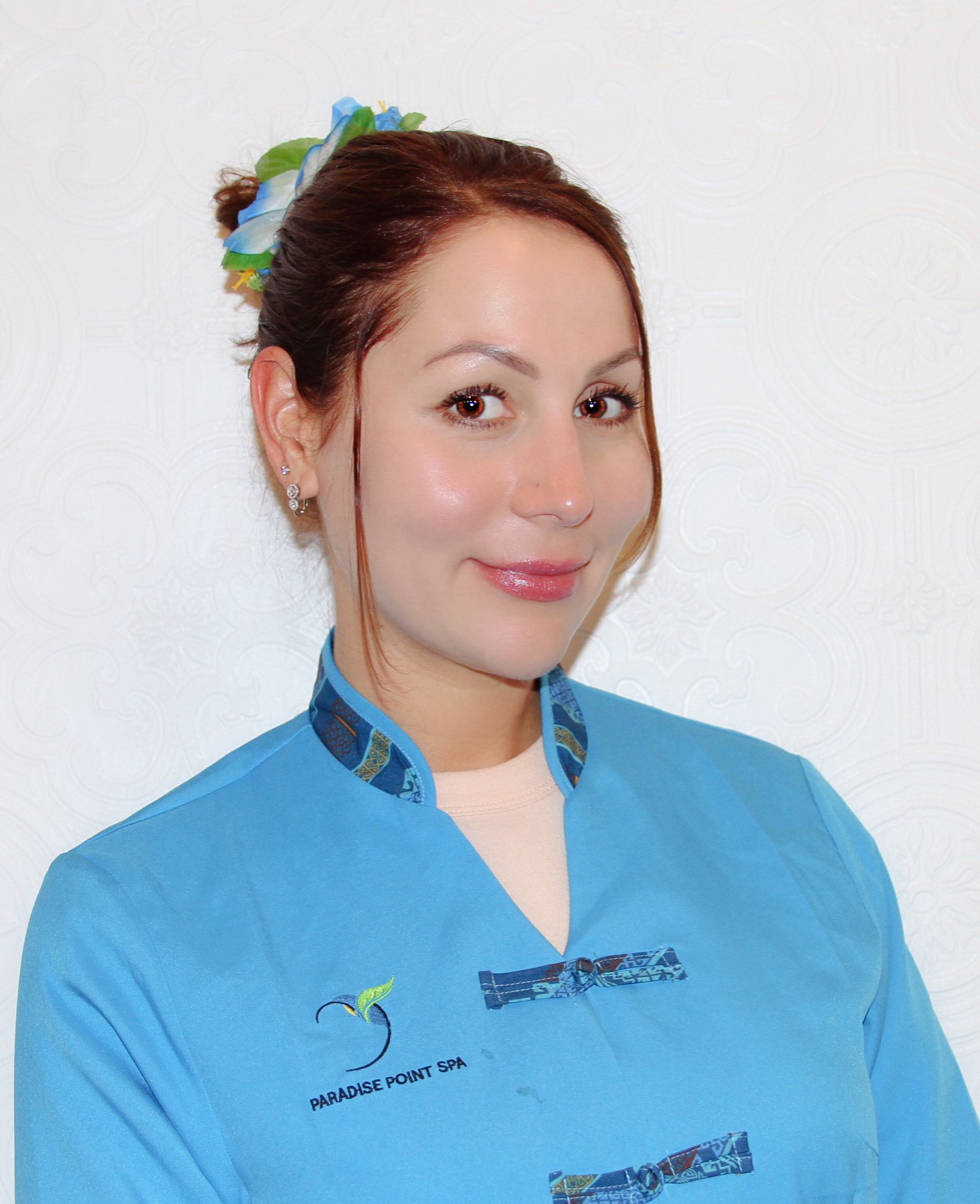 Hello! I'm Maria Verlinsky. It was always my passion to make people feel great and confident with themselves. That became my motivation to become an Esthetician.
I graduated from Estelle Skin Care & Spa Institute in May 2018 and started at the Paradise Point Spa shortly after.
The most rewarding part of my job is helping clients relax and make them feel great inside and out, whether it's with a relaxing massage or with one of the many facial treatments we offer at our spa. I look forward seeing you at Paradise Point Spa for a day of relaxation.